Changes to your website
Ad-hoc website updates
& maintenance
Quick adjustments to your
website
Sometimes all you need is a few quick tweaks or some ad-hoc changes to your website. Entice Website Design can make most small changes within 24hrs, including for new customers.
You don't need to be hosted with Entice, or be a current customer for us to help you with those little ad-hoc website changes. We may be based in Melbourne, but we maintain the websites for businesses all across Australia.
Is your WordPress website up to date?
If you are running WordPress, Joomla or any other public CMS (Content Management System), you need to apply security updates when they are released in order to remain secure. These updates are released usually about once every two months. If you haven't updated in a while, it's time to have a good think about it doing it now. An unsecured CMS is vulnerable to being hacked, potentially costing you a great deal of time, money and inconvenience.
If you'd like an idea of how much it cost to make ad-hoc changes or apply WordPress updates to your site, feel free to give us a call or send us a message below.
Some of our happy
clients
We've worked with hundreds of small businesses across Australia, to keep their websites up to date.
Gavan and the team are a great working partner of Digital360! Highly recommend the team at Entice!
These guys are great to deal with; responsive, profession and great value-for-money!
The first draft of my new website was terrific. With very little fine-tuning and a great attention to detail, Entice created a comprehensive, functional and professional website for my practice.

Entice Website Design has always been efficient and professional when I work with them. They have found solutions for every problem I have come to them with, and I highly recommend them.
I have been so happy with the service, advice and knowledge Entice have provided. Any updates or ongoing advice I have needed they have been responsive and are very knowledgeable.

Thanks to Entice for their hard work! They are easy to deal with, everything ran smoothly as expected. They understood my ideas and also gave me their own creative input.
Also
see…
Browse through some of our other website services: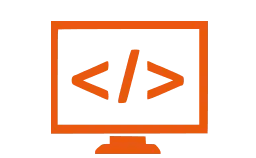 Custom plugins, and changes to your website aren't a problem.  Talk to us about what you need.
Get the most out of your website. We can run a check over your website, and report on any areas in need of improvement.
WordPress is known to slow down your website when not configured correctly. We can help speed it up.