Functionally Beautiful Websites
Website design
Need website design?
We make it easy.
A website that works well always has its customers in mind.
Entice will design a website that makes it instantly clear to your clients who you are and why your business is the right choice.
We offer web design to retailers, B2B companies, startups and more. Contact us to discuss an effective and affordable solution for your business.
Why choose Entice?
Our experienced team gets to know your brand and your customers before we design a website that meets your needs.
Whether you want them to book an appointment, make an enquiry or buy online, our website design will encourage more customers to take the next step.
We take pride in friendly, personal service that makes working with a website designer a stress-free experience.
Website design
features
Entice will design a website that is:
View past website design
projects
Entice creates results-focused small business websites. View portfolio.
Six great reasons

to work with Entice for web design
Hear from our
clients
We've worked with hundreds of businesses to design highly functional, cost-effective websites.
These guys are great to deal with; responsive, profession and great value-for-money!
Entice enabled Western Port Tourism to upgrade our existing website in a process that was prompt, efficient and at reasonable cost. We are very happy with the end result. Thank you.
I have had the fortune of working with Entice Website Design on two website builds now and continue to be blown away by the professionalism and incredible design skills.
It's such a pleasure working with Gavan as he is the most talented designer I have met and sought to understand the brief both times and asked fantastic clarifying questions that ultimately shaped the look and feel of the websites, and delivering beyond my expectation. It's clear that Entice Website Design has worked across many different industries as they are responsive and genuinely interested in what success looks like to us.
So excited to be the proud owner of a gorgeous new website, and feel supported to know that these guys are only an email away if I need help or want to add any new features. You will not regret partnering with them!
CED Creative / Around Melbourne
I was very lucky to have found Entice Website Design. Entice have been extremely helpful from the outset, in not only quickly and efficiently designing an easily navigable site, but also designing a new logo. thank you.
We approached Entice for a new website build & from the get-go we were impressed.  Contact during & even after the build was great & we are very happy with the end product. Would highly recommend Entice for any build.
Thanks to Entice for their hard work! They are easy to deal with, everything ran smoothly as expected. They understood my ideas and also gave me their own creative input.
Also
see…
Explore some of our other web & online services: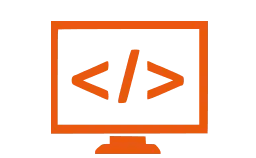 Let Entice develop a custom website that reflects your brand and meets your goals.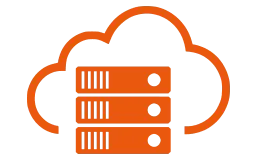 We host the website we design and build securely and safely within Australia.
Great websites have fast loading speeds. Contact us for help if slow load times are costing your customers.
Chat with a
website designer
Based in Central Victoria, we work remotely with clients from Melbourne, the Mornington Peninsula and across Australia.
During your web design project, we'll catch up regularly via video chat so you're across every detail of your project.
Contact us for small design updates, new builds or a complete website overhaul. You can expect friendly, professional service and a website that delivers the results you need.
Want a
quote?
Find out how much it costs to have your website design & marketing handled by an experienced professional.