Web app developer
Custom web application
development
Web app & custom
development
When you need a website or app that needs to do something 'outside the norm', then custom development may be needed.
Entice have developed many custom builds, including building inspection apps, staff rostering software, and custom ecommerce solutions to name a few.
Custom development, the better way
Web development is generally performed by programmers with a functional focus, and web design is performed by designers with aesthetics and user experience in mind. At Entice, we find it essential to marry these two disciplines so that web applications are built to be both functional, intuitive, and user friendly.
Technologies used
The majority of our builds are created with PHP / MySQL / jQuery to ensure maximum flexibility with ongoing development.
View past web app
projects
From online coupon books, to building inspectors apps, we've done it all. View portfolio.
Also
see…
Explore some of our other web & online services:
For a beautifully functional website, let Entice create something that reflects your brand.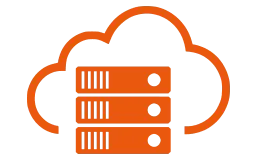 We host the website we design and build securely and safely within Australia.
Great websites have fast loading speeds. Contact us for help if slow load times are costing your customers.