Smartphone Optimisation
Optimise your website for smartphones
Websites designed for
mobile phones
Smartphones now account for more traffic to websites, than from any other device.
It's no longer about 'mobile' phones, as research shows that more people are more likely to be looking at your website on their smartphone whilst watching TV at home, rather than starting up their computer.
Have you had a look at your website on a smartphone lately? Could it be better?
How do Entice optimise websites for
smartphones?
We can build your website to be 'responsive', which means the website will 'respond' to whatever device it is shown on and optimise itself on the fly. It's built this way from the ground up, and not just an afterthought.
You won't have to zoom in and out to view all of the text, it'll all just be there. Unlike building a separate mobile site, and tablet site, the website will adapt when unknown and new devices view your website. This means you won't have to spend a fortune on fixing your site when next year's latest smartphone is released. It also means there is just one code base to maintain, saving you money.
Some recent builds with
smartphone optimisation
Entice have worked with a great range of clients in Bendigo, Melbourne & beyond to further their online marketing efforts.
Recent reviews from
our clients
Read reviews from our clients we've helped to smartphone optimise their websites.
Highly experienced and super efficient. Excellent!
I was very lucky to have found Entice Website Design. Entice have been extremely helpful from the outset, in not only quickly and efficiently designing an easily navigable site, but also designing a new logo. thank you.
Gavan, with his patience and his pleasant manner was able to listen and interpret my wants and needs. His efforts and contribution are much appreciated and have resulted in a site I am extremely happy with!
Finding a web designer that knows how to talk to you in a non-technical manner is a blessing. I do not have much technical knowledge, but I know what I want in terms of branding my business. Gav and his team were able to listen to my needs, and ask the critical questions to gain the knowledge they needed to develop my website.
I would happily recommend Entice to others, and I have! I have recommended many friends and colleague to use Entice because they are a company you can trust to build a professional website, they are good value for money, and they aim for the best quality outcome.
Entice exceeded my expectations as they delivered a website that took my vision and turned it into a reality. Their creative suggestions gave me the edge I was looking for and am thrilled with the result.
We are delighted to recommend Entice to anyone who desires efficient, open thinking and a systematic approach to their web site build. We have no hesitation in recommending them.
Also
see…
Explore some of our other web & online services:
Find out about all areas of your website that may be hindering performance. We'll provide a report with all the details.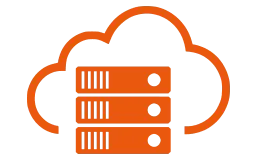 Our website hosting services keep your website safe, secure and performing at its best . Find out why this matters.
Contact us to find out how to get your website running faster, and keep your visitors browsing longer.
Want a
quote?
Find out how much it costs to have your website design & marketing handled by an experienced professional.