Google Ads / Adwords Bendigo
Google Ads agency
Bendigo
What are
Google Ads?
Google Ads, or Google Adwords, are a Pay Per Click (PPC) advertising mechanism used within Google's search results.
You have probably already noticed when you search for something on Google, there are ads shown at the top and down the right side. These are Google Ads. Google Ads can also be shown on other websites too, where the website owner generates an income from those ad clicks.
How much do Google Ads
cost?
Google Ads charge per click, and you're in control of your daily budget. You also get to set a maximum cost per click you're willing to pay.
How much each click costs depends on a number of factors, but is mostly a result of how much your competition is willing to spend to be in the top position. For your ad to appear above your competition in Google search results for a given keyword, you must be willing to spend more than your competitor per click.
Each industry and keywords have varying competition and typically range from a few cents to a few dollars per click. We'll be able to guide you on expected cost for your industry before starting.
Setting up Google Ads the
correct way
If setup correctly, Google adwords can be extremely targeted. You can have your ad shown only when people search for particular words, and you can show different ads depending on what was searched for, and for different geographic regions. This way, you are not paying for clicks from people that are outside of your target customer base.
The key to having an effective Adwords Campaign, is to correctly setup your ads campaign and continually refine based upon results.
We can setup your advertising campaign to ensure you get maximum exposure and 'clicks' from your potential customers, whilst reducing unwanted clicks (and cost) from 'tyre kickers'.
Some of our Google Ads clients
Entice have worked with a great range of clients in Bendigo, Melbourne & beyond to further their online marketing efforts.
What's included with our Google Ads
management?
Our Adwords campaign management includes –
Analysis of your business and advertising goals
Identification of the keywords your customers will use in Google searches
Setup of Google Adwords account if required
Creation of ad copy
Management of your bids and campaign budget
Alterations and tweaks as required to ensure ads remain effective
Real time campaign tuning and localised targeting
Monthly reporting
Reviews from
our clients
We've worked with hundreds of businesses to design highly functional, cost-effective websites.
Hassle free, prompt service at a reasonable price-point.
Thanks to Entice for their hard work! They are easy to deal with, everything ran smoothly as expected. They understood my ideas and also gave me their own creative input.
Entice enabled Western Port Tourism to upgrade our existing website in a process that was prompt, efficient and at reasonable cost. We are very happy with the end result. Thank you.
Gavin & Entice have been Polperro Wines IT & web partner for many years. His knowledge, service and capabilities are outstanding. Our new website build & launch in 2021 was a seamless process and the end result is a beautiful, fully integrated site with excellent UX and SEO. We look forward to his continued and vital support as our valued business partner.
Entice provided excellent service from the first point of contact through the prompt completion of the project. Great result. Would not hesitate to use the Entice team again and highly recommend them.
The first draft of my new website was terrific. With very little fine-tuning and a great attention to detail, Entice created a comprehensive, functional and professional website for my practice.

Also
see…
Explore some of our other web & online services:
Having a website that is easy to use on smartphones and tablets is critical. Find out how we can help.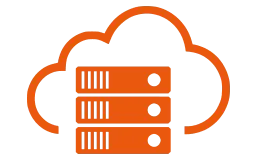 Our website hosting infrastructure is setup in a safe and secure data centre in Melbourne. Find out why this matters.
The best websites have fast loading speeds. Contact us to find out how to get your website performing better.
Chat with a Google Ads expert in
Bendigo
We're a Google Ads Agency in Bendigo (well, just outside of Bendigo, in Castlemaine), and we work remotely with clients all across Australia and in person for locals.
During the setup and ongoing management of your Google Ads campaigns, we'll be in close contact to make sure you're up to speed with how your campaign is tracking and discuss ideas with how we can further optimise and improve.
Get in touch with us to get started on improving your online marketing efforts. You can expect friendly, professional service and an Ads campaign that delivers the results you need.
Want a
quote?
Find out how much it costs to have your website design & marketing handled by an experienced professional.