Australian e-commerce websites
Ecommerce website
design
Ecommerce website
solutions
At Entice, we have the professional skills and experience to develop beautifully designed and responsive ecommerce websites. It is our priority to make your ecommerce website look great and to ensure it is easy for you to use in terms of updating as well as managing and reviewing its performance. Our other priority is to your customers. We understand it is critical for your customers to enjoy seamless navigation and an optimised shopping experience from when they connect with your site, to the final purchasing clicks to checkout.
Make online shopping as easy as
1,2,3…
Online shopping trends in Australia are repeatedly on the increase, with more shoppers enjoying the convenience that online shopping provides. To respond to this growing trend, your business requires a responsive ecommerce website design to increase the potential of your overall reach and sales performance. With an integrated sales and marketing campaign, your business and financial goals will have the best opportunity of achievement.
Security solutions to keep you and your customers
safe
The security of your data, and your customers data is paramount. You can have peace of mind knowing that we take security seriously. Your store will be secured against intrusion using the latest security methods, to keep your data safe. In addition, our Australian based rock-solid hosting, having more than 99.9% uptime, meaning your store is always ready to take orders.
Your e-commerce website
will include:
Measuring
performance
Measurement is key to any successful marketing activity, and your ecommerce site requires regular measuring and monitoring to understand the intricate shopping habits and needs of your customers. If you're starting out with a new ecommerce website, you will be interested in tracking the number of customers to your site, and where they have come from and if you are a little more experienced you will be interested in monitoring the behaviour of your customers, including sales conversions and the popularity of products/services. All of this can be easily managed with the analytical tools Entice will set up on your ecommerce website. Entice will show you how to interpret the information and what it means so you can continue to provide an exceptional online shopping experience to your customers.
Our recent
ecommerce website designs
Entice creates results-focused websites for ecommerce stores. View portfolio.
Hear from our
ecommerce clients
We've worked with businesses all across Australia to design highly functional, cost-effective ecommerce websites.
Highly experienced and super efficient. Excellent!
We have been using Entice for some time now and are delighted with their service. We always get an immediate response, they do great work, are always helpful and thorough. Would highly recommend their services.
Entice are a pleasure to work with and I have no hesitation to recommend them to many of my small business clients who require a quality, efficiently produced, accurate and affordable website.
Gavan, with his patience and his pleasant manner was able to listen and interpret my wants and needs. His efforts and contribution are much appreciated and have resulted in a site I am extremely happy with!
I approached Gavan with my concept for a website and from the beginning he understood and implemented everything perfectly. The end result is a visually stunning website that incorporates all features i had hoped for. If you have an idea and don't know where to start i suggest you get in contact with Entice.
Entice was so wonderful to work with – nothing was too much trouble. He totally exceeded our expectations and timing and has produced a website that is getting rave reviews!
Also
see…
Explore some of our other web services: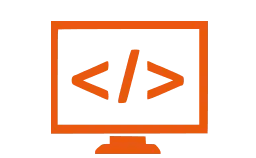 Perhaps you need a custom ecommerce solution that's very specific to your business? We can help.
Do you have an existing Woocommerce website that's in need of a few improvements?
Great ecommerce websites have fast loading speeds. Contact us for help if slow load times are costing you sales.
Ready to enhance your business with
ecommerce?
At Entice, we build websites and e-commerce stores so that you can continue to develop and grow your business. Your business growth is our business' satisfaction. We proudly use the world's most significant e-commerce platform Woocommerce, which is customised and optimised in terms of functionality, features and design, specifically for your business. Our team is ready to quote for your new or upgraded ecommerce website.
Want a
quote?
Find out how much it costs to have your website design & marketing handled by an experienced professional.