Web designers in Castlemaine
Castlemaine web design
Want a website
that works?
Contact a locally based Castlemaine web design specialist.
A great website isn't merely an online brochure. It is designed with a great deal of strategy behind it and acts as a 24/7 sales and marketing agent for your business.
For a well-designed website that is great-looking, functional and appealing to your target audience, contact the team at Entice.
Now based in Castlemaine, we'll work closely with you to deliver results that exceed your expectations.
Entice: Your Castlemaine
website designer
We go beyond the basics to deliver a website that draws in customers and inspires them to take the next step, whether it is to book a call, make a purchase or request more information.
Reach out to us to share your ideas or let us know why your current website isn't performing for you. We'll suggest the web design solutions that will help you achieve your goals.
What
you'll get
Your Castlemaine website designer will create a website that:
See our work for
Castlemaine & surrounds
Entice delivers on website design projects for clients across central Victoria, and all of Australia.
Highly experienced and super efficient. Excellent!
I approached Gavan with my concept for a website and from the beginning he understood and implemented everything perfectly. The end result is a visually stunning website that incorporates all features i had hoped for. If you have an idea and don't know where to start i suggest you get in contact with Entice.
Gavan and the team are a great working partner of Digital360! Highly recommend the team at Entice!
I have been using Entice's services for a number of years after I was referred by my old agency who were closing up shop. They helped redesign our tired website that assisted in improving our web presence and is always quick to update photos and wording whereever necessary. They have been a pleasure to work with and I would highly recommend any business to use them.
Entice Website Design has always been efficient and professional when I work with them. They have found solutions for every problem I have come to them with, and I highly recommend them.
Entice have built 2 websites for us.  They are very professional, knowledgeable and helpful.  They confidently guided us through the process from start to finish and is very quick to respond and offers ongoing support. Highly recommend!
Also
see…
Explore some of our other web & online services:
Entice delivers custom website design solutions for your local business.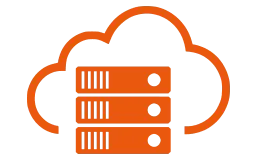 Secure hosting keeps your details (and your clients) safe from cyber attacks.
A slow-loading website will cost you customers. We'll make sure yours is up to speed.
Want to
talk?
Having recently relocated to the Castlemaine/Bendigo region, Entice is now offering web design and website building services to clients in the local area.
This means we can meet in person (COVID restrictions permitting). Even with the video call technology on offer today, it can be much easier to meet and work through the goals for your website face to face.
If you're based in Castlemaine and looking for web design for your personal brand or small business, reach out and we'll be in touch to schedule a time to meet up.
Want a
quote?
Find out how much it costs to have your website design & marketing handled by an experienced professional.